​Waxwings in the Wild
Seeing a new bag installed on a bike is inspiring and exciting. But they ain't just to look at... a bag in use is a source of celebration!

A few Waxwings in the wild...
(Many thanks to Joe, Mark, Adam, Lydia, Mark, Tom, Marianne, Thomas M., Norther Cycles, Geoff, Jamie Swan, Seneca Cycle Works, Ben Schultz, Wally E,. Michael K, Marco M, Dean A, and Yummygooey/Instagram for allowing me to use their images)
Powered by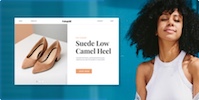 Create your own unique website with customizable templates.