Dock-It™
In conjunction with Tom Matchak, Waxwing Bag Co. has partnered to bring you the innovative Dock-It™ decaleur. The Dock-It™ is a completely new approach to how randonneuring style handlebar bags are fixed to the bicycle.
We will be offering the "DRB" (which stands for "Dock-It Ready Bag") to customers who wish to have a bag specifically configured to work with their Dock-It™ decaleur. One of the features of the Dock-It™ is the option of having an off-center bag mount, which allows space to hook the bag lid closed without the interference typically associated with centered conventional decaleurs.
​You can read all about it at
www.dockittm.com
Powered by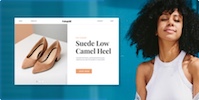 Create your own unique website with customizable templates.