Artful, durable bicycle luggage made of c
anvas and leather
---
Saddle Bags
Saddle bags come in a variety of sizes and styles, from the discrete small bag for carrying a few extra items, to the substantial capacity bags that can hold everything you'll need for a day or two on two wheels.
Saddle bags can be a way to store extra stuff you don't use on a regular basis such as a rain shell or your tool kit, or they can serve as the minimal storage required for the essentials if you don't usually use a front bag. Saddle bags range from the wedge size that is about 8" long and really holds the bare basics of a some tools, keys, credit card and a granola bar, up to the small under saddle bag that could carry the same with the addition of a shell or extra layer, up to more roomy bags that can handle enough for commuting, shopping, maybe basic camping, etc.
For size, pricing, material, and feature options go
here
Powered by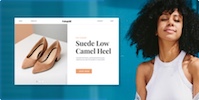 Create your own unique website with customizable templates.