Reflectors
I started making reflectors 'cause they are a little extra insurance on the road when the light is low or you are riding at night. They've been something of a surprise hit.
There are two sizes and they are both configured to fit Brooks and Berthoud saddle loops. They will work okay on saddles without loops, but not quite as satisfyingly.
Mudflaps
Anybody who's ever ridden with friends in the rain will appreciate a set of mudflaps! While fenders do the majority of the work, mudflaps catch that last 10% that fly under the radar and land on the rider behind or on the bottom bracket. Made of leather and the same SOLAS reflective tape as on the triangle reflectors.
Powered by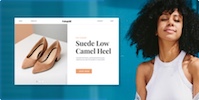 Create your own unique website with customizable templates.